About Us
We care deeply about our clients and their important missions. We view our relationship with staff and board leadership as a collaboration. We fully commit to helping them navigate the most effective course in order to achieve the greatest potential. We see challenges as opportunities and turn these opportunities into successes.
We keep our core staff team lean and nimble, and access a consortium of other accomplished development and communication professionals with unparalleled track records in strategic communications, public relations, marketing, image and crisis management.
As a result, The Welty Group provides you with strategic counsel that generates and sustains the highest level of donor engagement, targeted revenue generation and media exposure. Each professional on the team is recognized as a results-oriented, decisive and ethical leader with strategic vision for identifying opportunities and creative solutions.
Click below to learn about our Team Members:
Oliver Welty
President and Founder
Jean Larsen
Vice President
---
Meet the Team
Oliver Welty, President and Founder
Email: oliver@weltygroup.com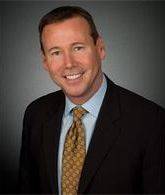 As President and Founder of The Welty Group, Oliver Welty brings nearly three decades of philanthropic leadership experience and expertise in providing strategic counsel to nonprofits and socially responsible businesses. His approach combines a deep knowledge of industry best-practices and latest technologies with the unique characteristics and realities of each client profile and project.
Oliver deploys on a variety of perspectives gained from his 12-year tenure as staff chief development officer for large health and human service organizations, to numerous volunteer board and executive committee leadership positions, to 18-years as strategic counsel and senior vice president with international (Brakeley Briscoe, Inc.), regional (Netzel Grigsby Associates, Inc.) and local (The Phoenix Philanthropy Group) nonprofit management consulting firms.
As chief development officer, Oliver provided leadership for the full spectrum of corporate advancement and communications operations for organizations with multi-million dollar operating budgets, including: designing and executing major, capital, annual, endowment, planned giving and grants programs; personally securing individual 8-figure major gifts; serving as counsel to executive and board leadership; creating marketing and community relations campaigns and special events. He has mentored and managed the performance of senior level development and marketing professionals with a team empowering approach.
Oliver's consulting experience spans a variety of sectors including health, human and social services, private schools, higher education, visual and performing arts, museums, affordable housing, science and research, and international relief. He has designed and managed fundraising initiatives and campaigns with goals exceeding $80 million and guided leadership through to successful completion.
Oliver is recognized as an effective mentor, teacher, staff and volunteer team builder. He has served as board president and vice president of education for the Association of Fundraising Professionals (AFP) San Diego Chapter and held the CFRE designation for 24 years.
He currently serves on AFP's Finance and Resource Development Committees, as well as the Honorary Committee of National Philanthropy Day. In addition, Oliver is on faculty and an adviser to UC San Diego's Fundraising Certificate Program. He presents and lectures on a variety on topics concerning philanthropy, leadership and social responsibility.
Jean Larsen, Vice President
Email: jean@weltygroup.com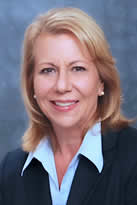 Jean Larsen, CFRE, is a Vice President of The Welty Group and brings the asset of her more than thirty years of experience in fundraising to the firm. Additionally, having lived and worked within San Diego since the late 70's, she has a strong understanding of the profound impact made by individual, corporate and foundation philanthropy given through the decades as well as its influence on and toward the area's socioeconomic growth.
As a development professional who has held positions ranging from database/network administration to organizational leadership as President/Executive Director, Jean brings a wide and diverse range of experience and knowledge to our group. Her specific focus areas on campaigns, database management, analytics, performance measurements, board development, and goal-setting makes Jean a strong asset to The Welty Group, further enhancing its complete spectrum of consulting services.
In her various roles and positions, she helped raise more than $300 million in capital campaigns for new buildings, endowments, donor advised funds, legacy gifts and annual giving. She served as the key leader for Rady Children's Circle of Care program between 1999 and 2010, a major gift annual program organized between 22 of the most prominent children's hospitals in North America featuring leadership conferences held for 900 to 1,200 attendees each year.
As a member of the Association of Fundraising Professionals San Diego Chapter since 1991, Jean has given back to the profession by serving in roles on its Board of Directors, presenting on fundraising panel discussions, promoting training opportunities and organizing roundtables, giving topic focused presentations, and in 2012, co-chaired National Philanthropy's Day. She achieved her designation of Certified Fund Raising Executive (CFRE) in 2009 and mentors other development professionals on achieving this distinction. Jean is a member of the Sunrise Rotary in Rancho Bernardo and is active with the Rancho Bernardo Community Foundation, Rancho Bernardo Business Association and in her free time, represents her Fred Astaire Rancho Bernardo dance studio as a top competing ballroom dancer locally and nationally.